Ahh, Amazon.  Where your dreams, and your wallet, can run free.  As I regularly browse through the popular shopping site, I find all sorts of weird and wonderful beauty products I didn't know I needed in my life.  Need might be the wrong word, but never-the-less, here's my list.
Five Weird Amazon Beauty Products You Need
Jujub Pineapple Lightening Lip Balm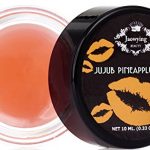 This lip balm that lightens and evens color while deep conditioning the lips. Specifically formulated to gradually lift pigment, this lip balm by Jaowying Beauty is preferred among those who want to lighten their dark lips without taking on any risks or spending a small fortune on laser treatments. The balm softly lightens upon application and then continues to further lighten dark lips with regular use.
---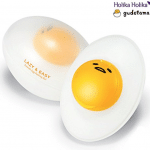 Gudetama Lazy & Easy Smooth Egg Skin Peeling Gel
This cutesy lazy egg does a magic trick on your skin.  You rub the gel on dry skin and watch it peel up dead skin, sebum, and dirt then rinse off to reveal baby smooth and luminous skin.  Best of all? It won't dry out your skin.  I'm sold, lemme rub some egg all over my face.
---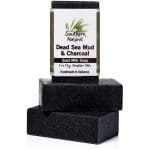 Activated Charcoal Soap Bars With Dead Sea Mud
Whether you're struggling with eczema, dry skin, or even acne, this charcoal and (Dead Sea) mud soap is gentle enough to baby your skin and strong enough to clear out your pores.  Made with all natural ingrediants including, Dead Sea Mineral Mud, Bamboo Activated Charcoal, Olive Oil, Coconut Oil, Sustainable Palm Oil, Goat's Milk & Peppermint, Rosemary & Eucalyptus Essential Oils, this soap is naturally detoxifying.
---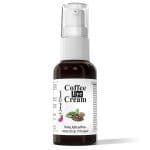 Coffee Eye Cream
The anti-aging eye cream with the benefits of  coffee. A formula specifically designed to use coffee's rich antioxidants to tighten and nourish the skin around your eyes. Caffeine increases circulation leading to healthy and energized skin, reduces the swelling of tissues, de-puffs and brightens the skin around your eyes and helps reduce dark circles and eye bags.
---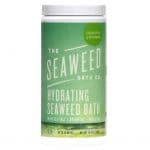 The Seaweed Bath Co. Hydrating Seaweed Bath
This hydrating bath is best for those who want to restore and soothe skin with the powerful nutrients of the ocean. Made with organic Maine bladder wrack seaweed with 65+ vitamins and minerals to detoxify, hydrate and replenish. Sea salt's variety of essential minerals, including magnesium, help to restore and calm skin Argan oil, rich in vitamin E and essential fatty acids, naturally comforts dry, troubled skin. 
---
That's it for today, but there are enough weird Amazon Beauty products for me to make a new post every day.  I'll likely make this a weekly article because I have to do something productive with all my Amazon window shopping.  That, and when I'm on Amazon and my husband notices I can just say I'm browsing for an article.